HIPAA Compliance Training with a Difference.
Welcome to the most advanced HIPAA compliance training provider on the market. We are dedicated to making our HIPAA compliance training interesting, interactive and memorable. We don't do BORING!
HIPAA Training for leaders in the healthcare industry
We work with healthcare organizations that aspire to put patient data privacy and security at the centre of their operations.

HIPAA compliance is a moving target. Every healthcare organization needs to keep their staff up-to-date with regular HIPAA training. We are constantly improving and updating our HIPAA training content and dashboard analytics tools.

Increase your patient loyalty by continuously improving patient trust and better patient outcomes as a direct result of robust HIPAA training processes. HIPAA training should no longer be an annual 'tick-the-box' exercise at any healthcare organization.
Sample Module
Why HIPAA Compliance is Important for Healthcare Professionals
Courses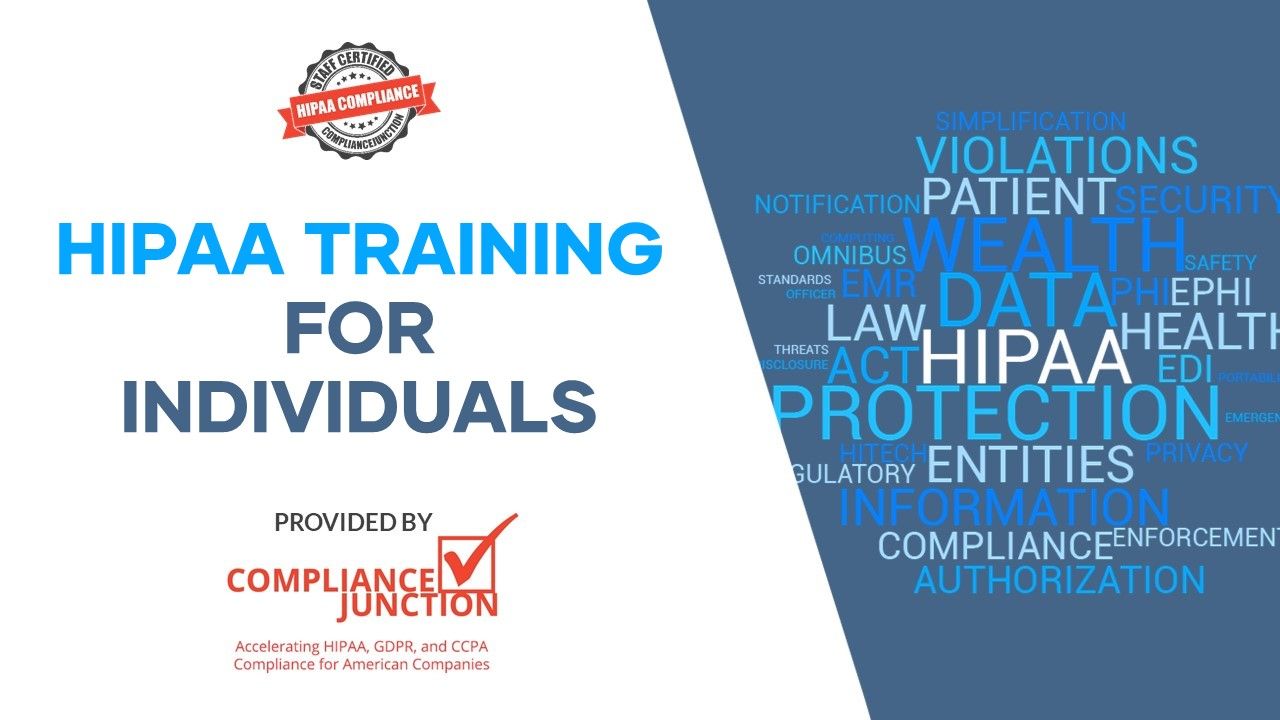 Full HIPAA Training for Individuals

This professional training is used for full annual training and onboarding of new staff.
Multi-choice Testing and Certificate of Completion awarded.


$50 $30

Why choose ComplianceJunction as your HIPAA training partner
Dashboards and notifications
Keep a close eye on your staff training progress throughout the year. Send regular learning notifications to your team. Enhance the overall learning experience.

Learner-friendly content
Learner-friendly content that helps you to get your staff to buy into the HIPAA training process. Avoid push back from your staff about completing their HIPAA training. See your staff members enjoy the HIPAA training process.
Keep up-to-date
Keep your employees up-to-date on the latest HIPAA regulation changes. We regularly publish fresh content that clearly illustrates HIPAA breaches and gives practical examples of how to avoid these HIPAA breach scenarios.

Continuous R&D
We work closely with our R&D partners around the world to bring our customers the very best eLearning experience. eLearning technologies are constantly evolving and we work with our R&D partners to bring our learners the very best eLearning experience.
Over 10,000 healthcare employees have already enrolled in our HIPAA training service.
Are you looking for the best HIPAA training service available ?
Let's have a chat to see out how we can help.